Learn more about oral health, dentistry and the various procedures we offer at Collingwood Dentistry in our monthly blogs.
Office Location
54 Third Street
Collingwood, ON L9Y 1K3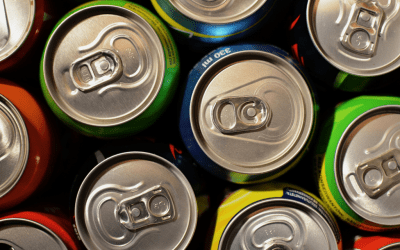 If you've ever been a regular canned soda drinker, chances are your dentist has told you to stop consuming them or to at least limit your intake. Some statistics show at least 50% of people are daily consumers of soda. This type of behaviour is not only associated...
read more
42 reviews on
If you're looking for a new dentist I highly recommend Collingwood Dentistry. Dr. Salyani and his staff are patient, professional, kind and welcoming. Thank you for my beautiful smile. Debbie Noble
Can honestly say Collingwood Dentistry is the best dental office I've been to. Friendly staff and a dentist who explained the whole process as he went forward. I've had more discomfort getting fillings in that past compared to the root canal I got done here. No pain,no issues. Highly recommend.
Very pleasant and welcoming staff. Relaxing atmosphere (important feature of a dental office). Dr. Salyani explains what he's doing throughout the procedure in a calm and reassuring manner. I would definitely recommend this dental practice.
What an amazing dental office! Dr Salyani and his team always go above and beyond to make sure everyone is taken care of, and that everyone is always comfortable coming into the office, he is very passionate about treating his patients with the best care! It really doesn't feel like you're in a dental office, I couldn't be more happy to have found this practice! I would recommend to everyone 😊
The atmosphere is so inviting. The team members feel like a family and always put their patients first. I was shocked at how I didn't need any freezing for a cavity I had. Dr. Salyani used a laser and it was done without any freezing or pain. I feel so lucky to have found this office.
Henning Geiler
2022-02-18
Dr. Salyani and his team are absolutely fantastic.
Tracy Stefanik
2022-02-04
I have suffered from migraine since I was a child. I have tried everything with no luck. Then my friend told me about Dr Salyani. This man is my savior. Through his state of the art scanning systems and his incredible knowledge, he was able to determine my migraines were coming from my jaw being out of alignment. I've been treated by him for almost a year and the migraines are gone! He has a gentle and calming nature and his team is top notch! They are so amazing that I drive 6 hours each way for my appointments!
How Can We Help?
Dr. Salyani and his team will explain every step along the way and design a treatment plan that is made just for you!
Ready to schedule?
Dental emergency? Click below to schedule a virtual consultation with Dr. Salyani.
Testimonials
Read what our patients have to say about their experience.