Dr. Salyani is passionate about using lasers in Dentistry. He has attained his Masters in Laser Dentistry. This is the future of high quality painless dentistry.
Office Location
54 Third Street
Collingwood, ON L9Y 1K3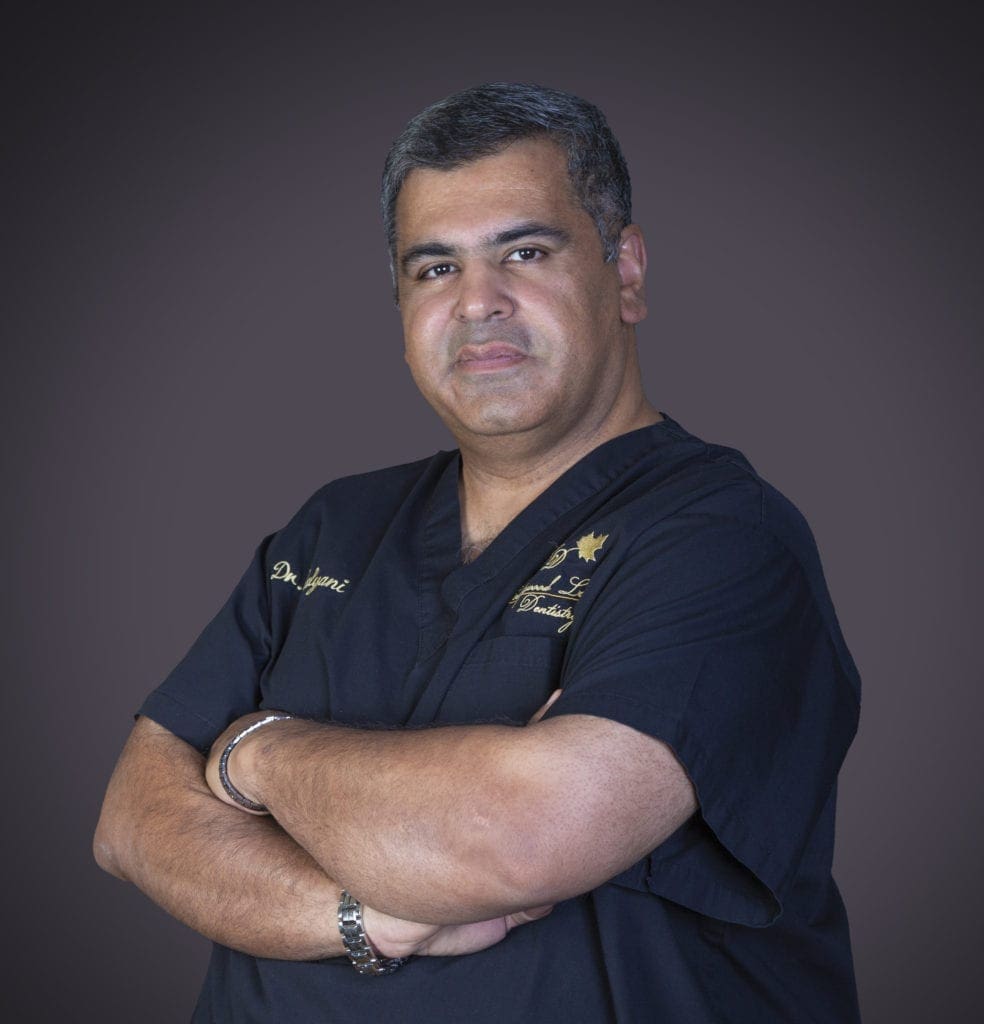 Dr. Salyani attended the University of Toronto, where he completed a double science major with Honors in Toxicology and Human Biology. He then went on to complete his BA in Mediterranean History summa cum laude. Dr. Salyani began his dental studies at NYU, and completed his DDS degree at University of Toronto. Dr. Salyani has taken great interest in committing himself to the highest level of care and service for his clients. .
Dr. Salyani has dedicated  himself to helping patients in pain and discomfort. Dr, Salyani has completed his fellowship from the Las Vegas Institute For Advanced Dental Studies,the premier post-graduate dental training facility in the world. Dr. Salyani has also been trained in Implant Dentistry by world-renowned leaders such as; Dr. Carl Misch, and Dr. Tarnow. He holds a fellowship with the ICOI (International Congress for Oral Implantologists). Dr. Salyani also mentors on a continual basis with Dr. Natalie Wong, a world renowned prosthodontist. Dr. Enrico Di Vito, the inventor of the PIPS ™ laser endodontic procedure for root canals, has also trained Dr. Salyani in using lasers and performing the PIPS ™endodontic technique, Snorelase, and wrinkle removal techniques.
"I am so very happy to have found such a brilliant and kind dentist. The staff is always welcoming, pleasant and helpful. Thank you for making me smile again!!"
"Today I visited Collingwood Laser Dentistry and I feel very happy I did. I never had any pain and my old teeth were fixed! I wish I visited them sooner. "
"We love the way this dental office is set up! Does not feel like a dental office at all! Very warm and welcoming, they make you feel like royalty! Love it!"
How Can We Help?
Dr. Salyani and his team will explain every step along the way and design a treatment plan that is made just for you!
Ready to schedule?
Dental emergency? Click below to schedule a virtual consultation with Dr. Salyani.
Testimonials
Read what our patients have to say about their experience.